Welcome To The LIT Biology Association Home Page
---










---
.

Current 2015 officers:

Congrats!


​
President - Jennifer Bianchi
Vice President -​ Juan Chan
Sec/Treasurer - Chloe Thompson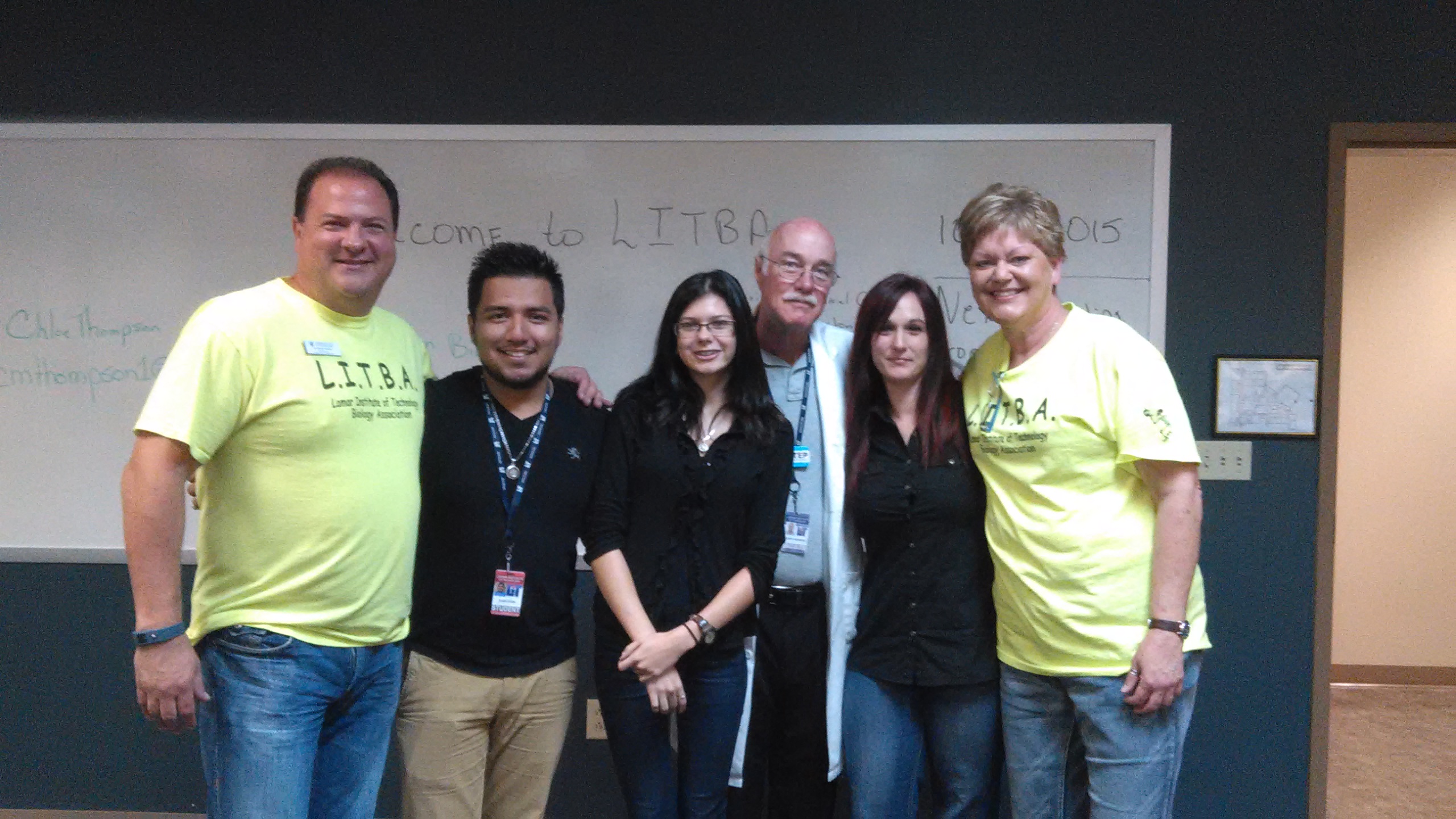 Dr. Bryan Barron (sponsor), Juan Chan (VP), Chloe Thompson (Sec/Tres), Harry Morgan (sponsor), Jennifer Bianchi (Pres) and Stephanie Lanoue (sponsor - far right)
REMINDER: Smartcards/money due Weds 11/25. Please bring $ or unused cards to Room 113 around 11:15am.
We have a new Facebook page. Please like us on Facebook! Search LIT Biology Association.
​